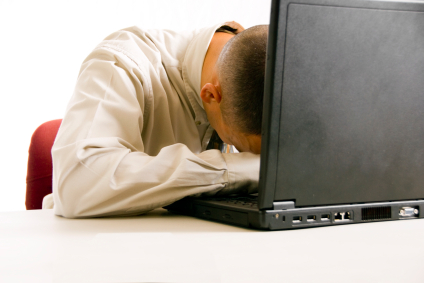 I admit it, I am a horrible writer. If you have ever read more than a few of the posts on this site, you would be met with many misspellings and grammatical errors. I wanted to apologize right now for my own inability to write well. However I have always felt that the content and message of the writing is far more important than the small stuff. If you can stick through to the end, I usually try to bring it all, all the content, back around and make a final conclusion on what the overall message of the post was. That can save you maybe the minutes of mental struggle you might go through to make sense of my writings sometimes.
I know I am a horrible writer. Sometimes my stream of thinking is not smooth and you might be perplexed in trying to understand what I am saying.
I used to have a RSS feed to the blog/website so that everytime a new post was published, you would get an alert to the update and you can read it. However, I realize that my writing style is very different from most other bloggers and writers out in the internet space. I publish my articles and posts as fast as possible. Often I only have only the title of the post up and have nothing put inside. The posts are then continuously added upon, edited, and finally finished late on with a product which I feel is good enough to read and get some form of value from. That is usually when I feel that the post is 90% finished. I don't strive for 100 % perfection this type of stuff. This project of mine is something I plan to write and work on for the next 10 years, if I manage to find the time There might even be articles and posts I edit say 5 years later because I reread my stuff years later and hated my old writing style and felt the internal need to edit and polish the old material to be more readable.
There are still many posts that I have in the backend and old posts that are already published which I never even finished the ending for. My train of thought was interrupted by another idea that I had thought up or I realized that I had to implement at that time.
I am just so passionate about this subject and have so much knowledge and content that I wanted to share with you as the reader. I am hoping to give you as much value as possible. I know that right now I write about 3-4 posts a day and that will of course one day change to a less frequency. Right now, I am enjoying myself in expressing my own opinions and ideas on the subject of height increase, and anything related to it.