Me: This is the third in a series of posts I will do on the stature of the people from the great country and culture of India.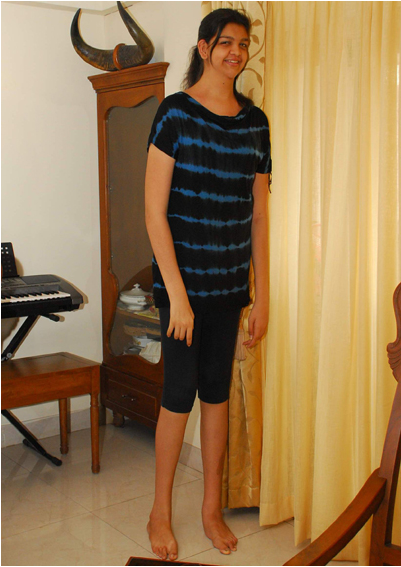 Picture taken from the Tallest Man website HERE.
Jess Noronha is probably definitely the tallest female teenager in all of India at 6′ 10 or 208.3 cm tall. There really is no much more information about this girl expect from a source that says she passed on basketbal land volleyball and goes to school at St. Agnes college.
I would note that if this girl is really 6′ 10″ and she is younger than 18 which would make her be definitely defined as a teen, then not only woudl she have the title of the tallest teen in all of India, but also of the entire world. Elisany Silva from Brazil who should be around 16 now is only 6′ 9″. I don't understand why Jess has only been named the tallest in India when she is tall enough to be a Tallest In The World contender.
There is also a profile on her from the Tall People website HERE