Note: To see the report for last month, go to "Natural Height Growth August 2012 – Monthly Website Traffic Data Report".
So these are the numbers for this monthly's traffic data. I have noticed that the average number of daily visitors have increased from 100/day to 200/day, which is a nice 100% increased in traffic.
Clicky does not actually show values for each month but only 28 days so what you are seeing is values for the last 28 days, not the 30 days in this past month of September. The numbers would than be slightly higher.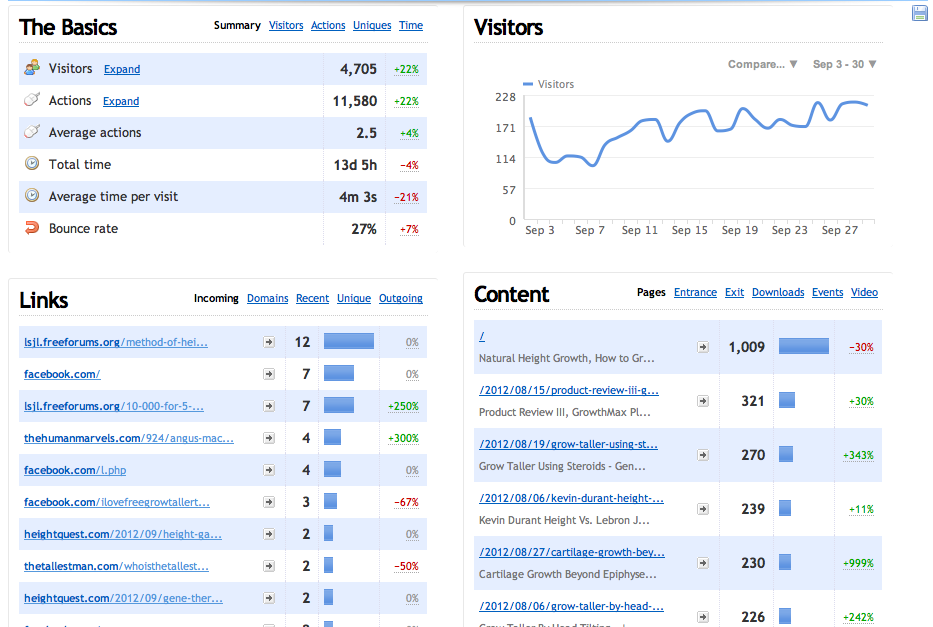 These are the numbers I got for today, and there is still around 3 more hours left. THe traffic is definitely picking up again, which is nice.