Last night while I was lying in bed I was listening to a podcast with the guys at Internet Business Mastery and they were talking about some ideas on how to help increase the traffic coming to my websites and an idea came to my mind. I remember seeing on Pat Flynn's website that he posts his monthly website earning report which I thought was very interesting and cool. I sort of wanted to do something similar to what Flynn does but I have chosen not to make any money from this project. There is no ads on this website or emailing lists or opt-in pages or anything like that. I have learned some stuff about internet marketing but I don't plan to use any of those tactics on this website unless they are completely honest and transparent. So the idea I had was that I decided that instead of doing a monthly website earnings report, I would do a monthly website traffic data report.
There will be 5 main sections I wanted to report. The report will come out at the end of each month, if I can manage it. They are…
1. The basics
2. The visitors data and graph
3. The content data and listing
4. The search data and listing
5. The locale data and listing
I am not exactly sure when I started this blog/website. I would guess maybe 6-7 weeks ago. Right now there is supposed to be a total of 202 blog posts/articles up already so I know that I have been writing a lot of content and give as much real, honest, quality stuff as I possibly can. I was using Google Analytics to track the trafic information and I do find myself getting kind of addicted watching and checking my traffic analyzing software all the time, right after I wake up and right before I go to bed. Since I enjoy it, I thought you guys might enjoy it too.
Note: Since I am using a Macbook Air, not a PC with a WIndows OS, I don't have the little application called "Snipping tool" to capture a picture on my sceeen the traditional way. I learned that to capture a picture on my screen if I am using the MAC OX I need to type in "Command" + "Shift" + "4" (in that order) to get the arrow scrow to turn into sort of a cross hair. That is what allows me to take pictures. Once you let go of the picture dimensions, they get automatically saved to your desktop background. I like it.
Note 2: I have been using the Google Analytics because it was free for over 3-4 months but recently I really started to enjoy using Clicky instead. It is not free after the first 4 weeks or so but the data that comes to you is real time, so if you are the impatient type and enjoy watching real time information flowing into your ocmputer (liek me) you might enjoy the service. It costs only $5/month to have 3 website domain names for each month. I spend $85 to get to track 10 domain names for an entire year. I liked the deal and that is the information that I will be showing for each end of the month.
Note 3: Today is only the 30th of August so it is not technically the end of the month. I will try in the future with these monthly reports put one of these up on the last day of the month. Note that I said I will try to get it up on the last day of the month. And also I will do a day range of 60 days instead of the monthly or 30 days range since this is the first monthly report and I had gone over the 1 month point already.
So let's Begin…
---
Natural Height Growth August 2012 – Monthly Website Traffic Data Report
1. The basics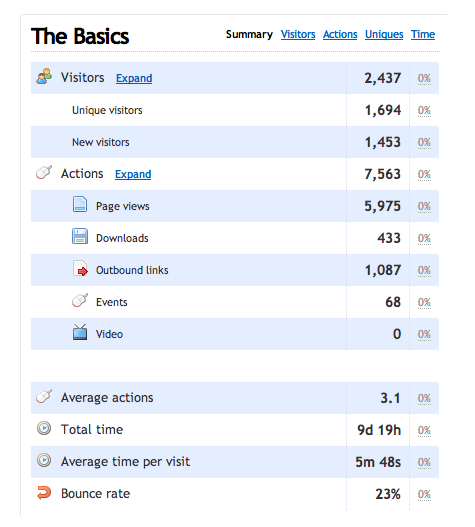 2. The visitors data and graph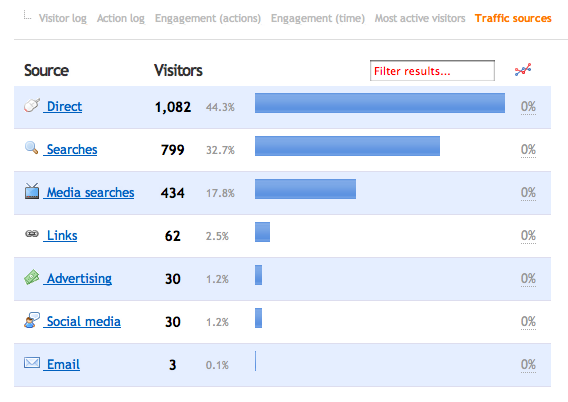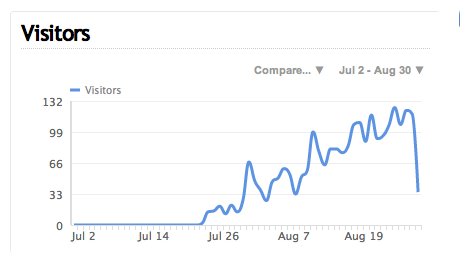 3. The content data and listing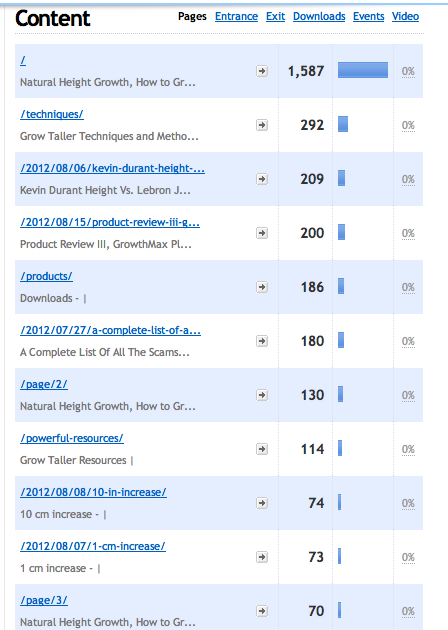 4. The search data and listing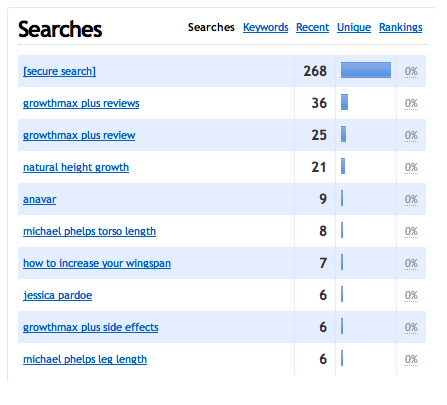 5. The locale data and listing