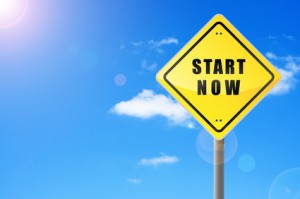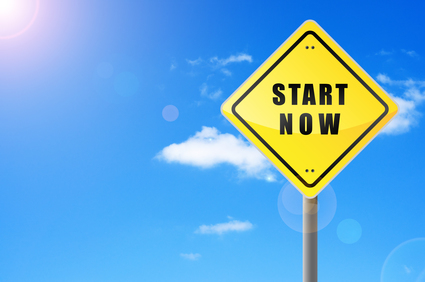 After thinking over this issue for a long time, I have decided that I will take on the challenge of actually trying to increase my height. I sort of realized that it makes no sense for me to do all the research but not try to apply the knowledge I have learned towards changing my body.
The way I see it is that I can just do all the reading and theorizing, or try to do some exercising, stretching, and possibly use PEMF or mechanical loading technology to see what happens.
At this point, I have no insane expectations. I would expect that I would regain maybe 1-2 cms of lost height (and lost health) that has happened from living a relatively sedentary lifestyle in the last 2 years from focusing so much on my businesses and relationships. Beyond that I am NOT going to be trying to kill myself to add another centimeter.
Whatever gains in terms of health or height I do get I will be happy and grateful for. 
Currently I am around 200 lbs (maybe 210 lbs or more) and I have told my gf that I would loss some weight along with her to get a stronger, more fit body and live a more active, healthier life. I guess it probably wouldn't hurt to see if the exercising will help increase my height too. So this message is to give myself the external accountability.
So I am going to try to achieve multiple goals from starting a realistic exercise program.
Loose weight
Gain muscle mass
Increase fitness
Increase height 
Note: I would like to cite this paper "Does External Accountability Affect Student Outcomes? A Cross-State Analysis" from Stanford to show that by putting some form of external accountability into place, I am more likely to follow through on my promises and claims. I will also be more consistent and persistence in my effort for some type of success.
I am currently almost 28.5 years old male and I haven't grown any taller in maybe 8-9 years. It is very clear, without the need for an X-ray from any endocrinologist or orthopaedic physician that my growth plates have been gone for a long time.
Current height (a reasonable guess from past measurements made years ago):
182.8 cms in the morning right after waking up.
181.0 cms at night right before going to sleep
Issue: I have no good mirror that can go over my head to see myself to know whether I am getting any real progress. I will need to buy a really big mirror for that.
Current Date: March 2rd, 2013
My plan:
I guess I'll start the first 3-4 months with the usual stuff like…
Stretching
Yoga
Back Bridging
Look into meeting a chiropractor to see if my spine/vertebrate needs to be readjusted.
Geting Massages
I will also start performing the Lateral Synovial Joint Loading Method along with my proposed Chisel & Hammer Correction.
Looking into seeing whether I can get ESW, Ultrasonic, or PEMF device.
For supplements I am not sure what I will want to take. I guess I will start with these supplements first since I am promoting them….
Hyaluronic Acid – not sure at this time
Glucosamine Sulfate – 1000 mg daily
Astragalus – not sure at this time
Melatonin – 3 mg daily (this will also help me since I have some sleeping difficulty)
All the measurements and links I will put on the sidebar, so you can easily see any height changes of the progression. The first one will be entitled "March 3, 2013:"
I will be doing the exercises and techniques as consistently as I possibly can. I will at the end of every month write a small post detailing any height changes that I notice. This means that on April 1st, May 1st ,June 1st, etc. or the start of each month I will have something up. I will not put a fake of joke post up on April 1st, even though it is April Fool's Day.
These posts will be sort of my way of replacing the old Natural Height Growth Website Monthly Traffic Reports I used to write about, written from August to January. After thinking it over, the traffic report posts are going to end and be replaced by height progression reports. That is what most people would be interested in anyway.
Oath I Am Taking:
Since I have personally decided to join in and putting my own body back into the endeavor, I felt that I need to swear on a oath to promise to always tell the readers, the listener to the podcast, and the visitors to the website the absolute truth of my height gains or losses. I will never try to exaggerate the truth of any measurements I have done.
I would like to state out loud the Hippocratic Oath that newly minted physicians are supposed to say. I know, I am not a physician or medical professional but there are few oaths that I can reference from which have a strong historical relevance to what we are doing. From the website of the National Library of Medicine and National Institutes of Health, I will copy and paste the entire Hippocratic Oath and always swear to act morally and honestly about my progress in this journey.
---
Hippocratic Oath
I swear by Apollo the physician, and Asclepius, and Hygieia and Panacea and all the gods and goddesses as my witnesses, that, according to my ability and judgement, I will keep this Oath and this contract:
To hold him who taught me this art equally dear to me as my parents, to be a partner in life with him, and to fulfill his needs when required; to look upon his offspring as equals to my own siblings, and to teach them this art, if they shall wish to learn it, without fee or contract; and that by the set rules, lectures, and every other mode of instruction, I will impart a knowledge of the art to my own sons, and those of my teachers, and to students bound by this contract and having sworn this Oath to the law of medicine, but to no others.
I will use those dietary regimens which will benefit my patients according to my greatest ability and judgement, and I will do no harm or injustice to them.
I will not give a lethal drug to anyone if I am asked, nor will I advise such a plan; and similarly I will not give a woman a pessary to cause an abortion.
In purity and according to divine law will I carry out my life and my art.
I will not use the knife, even upon those suffering from stones, but I will leave this to those who are trained in this craft.
Into whatever homes I go, I will enter them for the benefit of the sick, avoiding any voluntary act of impropriety or corruption, including the seduction of women or men, whether they are free men or slaves.
Whatever I see or hear in the lives of my patients, whether in connection with my professional practice or not, which ought not to be spoken of outside, I will keep secret, as considering all such things to be private.
So long as I maintain this Oath faithfully and without corruption, may it be granted to me to partake of life fully and the practice of my art, gaining the respect of all men for all time. However, should I transgress this Oath and violate it, may the opposite be my fate.
Translated by Michael North, National Library of Medicine, 2002.