Here's the new LSJL routine I'm trying.  It's not quite the same as LSJL as it's not based on loading the synovial joints really, it's more about loading groups of bones that are connected close to another bone by it's growth plates.  It's based on the observation that my arms gained in length relatively consistently but not the rest of my body.  The manner in which I clamp my elbow is relatively unchanged versus how I clamped it into LSJL.
For example, in LSJL you clamp the synovial joint on it's side.
If you clamp the knee on it's side you are pressing ligaments against the growth plate.
However by pressing the patella against the growth plate line you are not just pressing the ligament near the growth plate line(growth plate remnant), you are pressing the bone against the ligament which would generate a new stimulus.
The philosophy behind LSJL was to induce lateral compression of the bones to induce fluid flow in the bone to generate hydrostatic pressure to induce mesenchymal condensation to form neo-growth plates to grow taller.
Ligaments and other connective tissue have stem cells and coincedentally some run directly into the growth plate region.  Osteoclasts could theoretically eat away at bone and ligament stem cells could migrate and form neo growth plates within this growth plate line.  I'll be posting some things to explore this theory.
Here's where and how I'm clamping.  I know the pictures are bad but even if the pictures were better you'd still have to feel and experiment with the optimal clamping position.  But the idea is to clamp one bone against another bone.  So you clamp the fibula against the tibia or the patella against the femur.  Since bones often are connected to each other near the growth plate region this allows for the possibility of stimulating growth plate regeneration.
Now I haven't tested this routine that long and ligaments and soft tissue are more fragile then bone.  So do this routine at your own risk especially something like the patella clamp.  I also have pretty minimal evidence so far as the only clamp that's proved to be decently effective is the elbow clamp.  Most I've done for these clamps is a count of 120 but I get results for elbow clamping with about that much.  I'm going for several sessions a day though.
I might have to do a video as well for each to explain how I find the right clamping spots.
Patella clamp: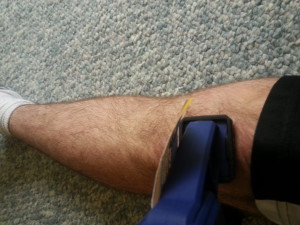 Fibula clamp: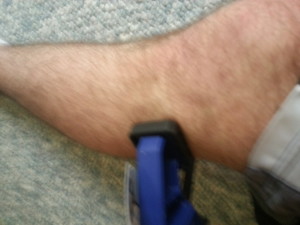 Ankle(Tibia and Fibula) Clamp: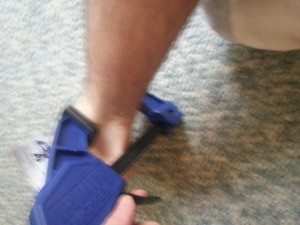 Cuneiforms and Metatarsals Clamp: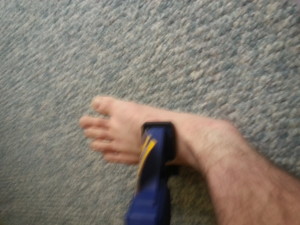 Elbow(humerus clamp):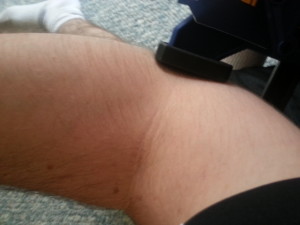 Radius and Ulna(Wrist) Clamp: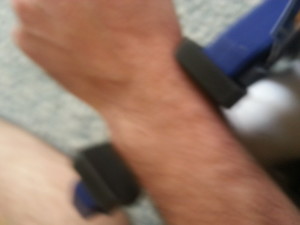 Metacarpal bones(clamp):