Here's the last LSJL update.
I haven't done experimentation with the rib cage because I've focusing on experimentation with a new clamp to get results in the arms and legs which is primarily what people want.
Using a 1500lbs clamp means there's far less slippage issues.  Finding the key clamping spot is paramount as if you clamp in a spot with a lot of muscle you'll never be able to generate enough force.  I found this was the case for clamping the shoulder joint as there's no good place to clamp without getting a lot of deltoid.  But it was sufficient for the wrists, knee, elbow, ankles, and foot.
Here's another pic of what the clamp looks like: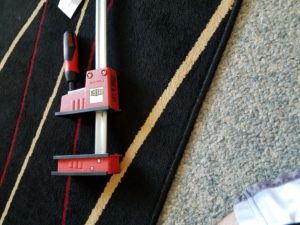 So hopefully I can have some leg and arm results to start sharing.
Here's the feet pictures: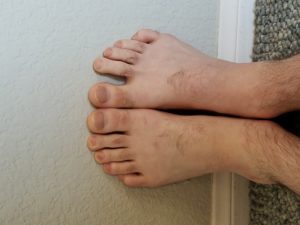 Here's an overhead shot to show that it's not flattening of the arches: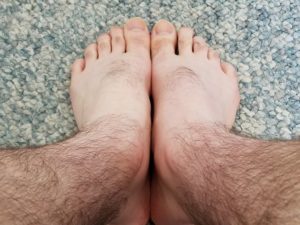 Here's a link to when I was performing LSJL solely on my right foot.  Before right was longer.  Now left is longer.
I'm working still on clamping my right hand and right thumb with the new Bessey clamp hopefully I'll start getting stronger results and get xray results.  There's a difference but not as strong as I would like.  I'll keep going to see if the results can get more and the xrays will be more striking.