Update #12 – Restructuring The Website – March 1, 2014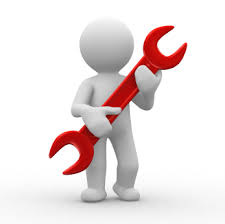 So there will be some major changes going on to the website and my entire life in this coming month.
The main thing for this website is that I plan to restructure the content of the website a little, and clean up some of the older posts that I wrote or did not get to finish. There is quite a few dozen posts which I never finished writing which I want to polish up. Some of the sections will be edited and added upon, and some sections may be deleted or moved around.
There will be very few new posts for the next 3-4 months, but there will be many posts and pages from this last year which I will be re-writing and editing.
As for my personal life, I will be moving back to the US this month, around the middle of the month. I've loved being able to travel around Asia for almost two full years, seeing the world.
I remember starting this website back around July of 2012, and I still remember the mornings and afternoons when I was still single where I would sit at a local Caffe Bene in Gangnam, Seoul and writing for 8 hours straight. It was a really magical time back then when everything was so new and fresh. Back then the website would grow at a 200% increase in traffic every month. Now the traffic has steadied off, but it has recently just this month saw a 50% increase in traffic, and the website is getting almost 2000 total visitors/day. It seems that a lot of people really like the website. I get emails almost every day where people write to express their thanks that there is this type of resource on the internet, where we don't try to scam them, but only focus on the science and tell the facts as they are presented to us.
I really do believe that to really bring value, we need to make the internet and this world a better place.
About The Trip To Asia These Past 2 Years
In my first ever journey out of the US for a very extended amount of time, I wanted to really see what makes the Far East so attractive to Americans these days. Why does it seem like so many young entrepreneurs in this decade are so bullish on China and this Rising Dragon State that people talk about? China is supposed to become the dominant world economic power this century so I should be studying extensively on Mandarin. What about checking out the futuristic culture of Japan with their sex dolls, pachinko machines, and bento boxes? I've seen enough American White girls who are in love with everything about Japan so it was a great chance to see why so many girls from Europe flock to the Land of the Rising Sun.
I just went through a horrible breakup with my ex (who had left me for a much taller dude), and I was emotionally crushed. Thankfully, I had saved some money from my last job which would let me live off of it for about 6-9 months. I realized that I needed a change from what life and American society expected of me. I sold almost everything I had, put my car into storage with a friend, put the few essentials in a suitcase, and got a ticket to travel.
My original plan was to travel across Asia (mostly Southeast and East) to experience the culture (and some of the food) and then go back home to start my life again after I've seen what it was like on the other side of the world. I've never really traveled anywhere in my life except the occasional road trip with my college buddies to Canada to Whistler to go snowboarding and maybe one case of walking through the US-Mexico border to get some Dos Equis (Those are stories I will not be be sharing on here).
After staying a few months, I decided that I wanted to stay longer in Asia. I met someone else, and I think I want to go back to traveling around the world much more. It does seem that I caught the travel bug. The more exotic places that I go, the more I want to do more of it. I plan to go back to the USA for at least 1 full year, trim and streamline my life completely, pay off all of my old debts, and have a business plan which would allow me to travel for at least half a decade to get this travel bug out of my system. I don't plan to ever move and become a citizen of another country, but I realize now that to grow as a person, one should get out of one's small world and normal comfort zone to see what else is in the world. New experiences, but most especially traveling to far away countries, seems to help shape my values, my viewpoints, and my beliefs to becoming more insightful and mature as a postmodern male in the early 21st century.
Here is what I can promise the readers on Natural Height Growth. This website will not be going away, at least for another decade, until something like a disruptive technology comes along and makes maybe text, podcasting, and videos obselete or useless. This website is something which will be continually updated at least once every month.
The truth is that I've used this website, which it has now turned into a relatively high authority website on a topic (research on height increase) for high SEO ranking metrics and high volume keywords, to build a few other websites. There are links I've placed around in now 1000+ posts, and learned how to monetize those other websites for a very passive income stream. I realize that where before the website was a liability since it was something I owned where money was only being lost by it, it is finally now in the black and its operation has become profitable, by maybe around $40/month which is enough to pay for its website hosting fees (but not is podcasting fees).
Even if I wanted to get rid of the website now, I couldn't do it since it supports my other websites which is making income for me. It has become a real asset, in terms of how well the website has finally started to dominate and take over the niche of growing taller and increasing height on the internet for all the English based websites. This website is the only website I've created which is not really for profit, and I probably still write much more for this website and all of my others combined.
I have definitely not designed this website to maximize for profit. I have created this website to maximize the user experience for the reader and the first time visitors. Almost all of my other websites, they were created for income/profit reasons.
The design and theme for my wordpress platform based website is just the 2012 Theme, which is very clean and minimalist. It is easy to read with pretty text which doesn't strain the eyes. If I could, I will stick with the 2012 Theme version of WordPress for as long as I can. I've used Premium Themes for my other websites which I built and program but this website will be stripped down to be simple and easy to navigate.
Update on the Scientific Research
I'm not going to stop reading over the PubMed studies, the Medical Textbooks, and the Professional Peer Reviewed Journals for Biologists, Geneticists, Surgeons and Biomedical Researchers. This website has taught me so much about medicine, biology, genetics, and even helped me diagnose some of my medical issues which were caused by old sports injuries. I have even flirted with the idea of going back to school and try to get through the 4 years of Medical School just to test my intelligence and abilities. I plan to learn more and more about how the human body works, how the bones are structured, how the molecular and protein pathways in the nucleus, mitochondria, and intracellular membrane works.
I would love to be able to buy one of those 3D Printers to bio-print out a layer of growth plate and at this time, I think that it would not be that hard due to the structure of the growth plate. The hard part is to figure out how to micro-vascularize the ECM to get the chondrocytes inside the cartilage to get the nutrients they need, since diffusion through cartilage is not enough, as exhibited by the articular cartilage layer on the ends of one's long bones. One of my plans is to start my own lab close to the Local State University and buy their Lab equipment (HPLC, FTIR, Microbiology cultures, Hydrogels, Autoclaves, etc) to perform tissue growing experiments. I know that with enough time I can modify the an ordinary ink jet based printer to instead inject out Collagen Type II to form the right type of Cartilage.
My Height
My hair regrew back to become too long and tall so I haven't been able to get an accurate reading on it for the last month (or even two months). It still seems to be stuck in the same place as before, although I have stopped taking the Glucosamine Sulphate at 1500 MG ever since the bottle was completely used up. When I get back, I will get the Vitamin K2, and the Hyaluronic Acid and get a prescription for Fosamax to try out. Some supplements and pills works well for me right now since they also help with some back pain and knee issues I've had from injuries I suffered from when I was younger back in High School.