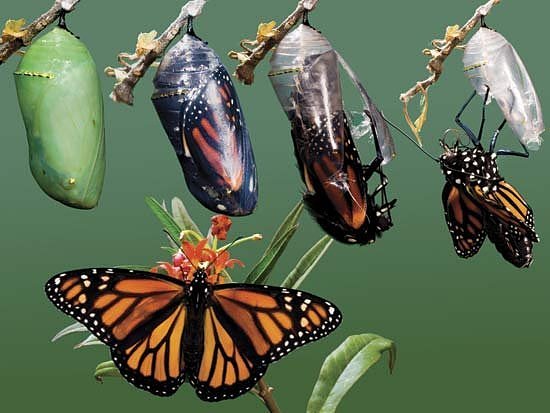 I was watching the NBA draft a few months ago where Anthony Davis was draft #1 by the New Orleans Hornets. Before that fateful night which will be one of the pivotal moments in his life, he had accumulated man awards and honors. From the Wikipedia article about him found HERE, I quote the list of accomplishments and accolades.
""He was a 2012 NCAA Unanimous First team All-American and was the 2011–12 NCAA Division I men's basketball season blocks leader. He established Southeastern Conference single-season blocked shots and NCAA Division I freshman blocked shots records. He has also earned the national Freshman, Defensive Player and Big Man awards. In addition, he has been named the 2012 National Player of the Year by various organizations, earning the Oscar Robertson Trophy, the Adolph Rupp Trophy, the Associated Press Player of the Year, Naismith Award, Sporting News Player of the Year and John R. Wooden Award. He was the Southeastern Conference's player, freshman and defensive player of the year. He helped lead Kentucky to a undefeated 2011–12 Southeastern Conference men's basketball season and was the NCAA Tournament Most Outstanding Player when Kentucky won the 2012 NCAA Men's Division I Basketball Tournament. ""
Of course we learn very quickly form the commentators that Anthony Davis was not always this type of basketball phenom who standard at 6′ 10″ with a wingspan of 7′ 4″. What is really the true defining act that changed his life was during the summer between his Sophomore and Junior year in high school when Anthony went through a 8 inch growth spurt!
Before that Anthony Davis was a relatively unknown 6′ 2″ point guard who was trying to get playing minutes on the court in a relatively unknown south part of Chicago where there was little basketball talent or opportunities. The moment after David shot up, his playing and new found size caught the eye of the scouts in college and the professional league. In 1 years time, he had become the #1 prospect by many scouts.
So you might ask, is the whole point of this pos to show that if I grow 8 inches in a year, I will become instantly successful, at least in basketball? No, my main point is that in terms of reaching success, it seems that it is better to go through a late growth spurt and be a late bloomer than to go through that growth spurt early. This main point is related to my last post which talks about the fact that people of short stature usually seem to be more driven and ambitious than their taller counterparts.
If given the chance to let their physical body grow in size to as much as their ambition, they would catapult themselves into the stratosphere of success, since both their mental and physical attributes are both so immense. All that was holding them back was their physical size.
The examples in terms of basketball players are enormous.
1. Michael Jordan – Was a 5′ 11″ as a sophomore in high school. He was cut from the varsity team only because of his lack of height and he had stated many times that it was one fo the most defining moments in his life. Grew 5 inches during the summer to 6′ 4″ and was then allowed on to his varsity basketball team. Final height is 6′ 5-6'6″. No one in Jordan's family is over 6 foot tall. Has a brother who is only 5′ 7″. The rest is history.
2. Lebron James – He grew from 6′ 1″ to 6′ 8″ in two years. His father and mother are supposed to be only 5′ 7″ and 5′ 5″. HIs growth progression showed that he was "only" 6′ 1″ foot until later in his development
3. David Robinson – He was 5′ 9″ as a junior in high school! By his senior year he had grown to 6′ 7″ and after leaving the naval academy he had grown to 7′ 1″.
4. Scottie Pippen – He entered college at the age of 19 at 6′ 1″ at Central Michigan completely unknown. Cam out of college at height 6′ 8″ and recognized as a star.
5. Dennis Rodman – Apparently he was 5′ 6″ in his high school. After high school he worked as a janitor at around height 5′ 9″ and then grew to be 6′ 7″ in one year when he was 20 . That is over 1 feet of growth in one year.
6. Manu Ginobili – He grew 10 inches in 2 years from 5′ 8″ to 6′ 6″ late in his development.
7. Dwight Howard – "I went from 5'8" to 6'3" to 6'9" in one year" at the age of 15-16 – Quote.
8. Tim Duncan –  had a massive late growth spurt when he was 17 from 6'3″ to 6'11"
9. Lamar Odom – Was 6'2 as a highschool point guard. Out of nowhere he hit a huge growth spurt to 6'9.
On a related note, I had discovered this article on Rivals.com where the poster had read an article written by a doctor who claimed that people who went threw their growth spurts later in life became better at hand-eye coordination and retained their athleticism. You can find the discussion HERE. What appears to happen is that being shorter and having a lower center of gravity means a better control of one's body. One's coordination and body agility increases. However, for most people who increase in height their body does not gain the coordination that shorter people so that skill is never fully developed. For guys who had stayed rather short early on, their body had learned how to move so when their growth spurt happened, they were well prepared.
In life, timing is account for much of success since being too early for something or being roo late for something means the right oportunity can mean losing our biggest opportunity forever.