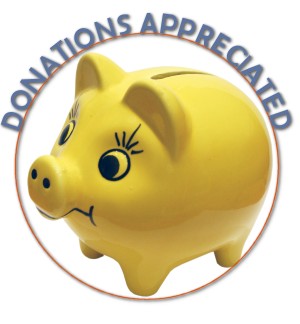 <Note: Since I have decided to not put in an E-mail list collecting system on this site, this post will be regularly reposted to the top of the site once every beginning of the month, in a set time interval. This is to help remind any long time and new readers to read this post and hope you can give a small donation to fund the project to continue on. You don't have to give anything but if you feel like I am truly giving a lot of amazing value and content, please help out a little.>
This message is from my heart and I hope it reaches to your heart.
I wanted to make a few more confessions. I currently don't have a job that is making me any income. I started a small consulting company early in the year that does private coaching for men on their insecurities and I have had only 4 clients, all of them non paying. I look at that venture and understand that it is not a success, but I refuse to call it a failure , at least not yet. There is still a lot more work to do in that business idea so it is incomplete and I will eventually get back into that after this project is developed to a magnitude that it can move forward on its own momentum.
I am currently taking a complete break away from developing my primary company and business to build this website to something that is reasonably informative and good so that people looking for solution can find this website. I have not put any ads on the site, no affiliate links, no marketing, way to monetize it. However, I don't know how long I can keep doing this. I only have savings for 1 year and it is running out. If I don't find a way to bring in money, I will have to divert my focus and energy away from this topic and website, which is something I don't want to do.
I have had this deep desire for at least a few years in the desire to create a type of website or resource for people who wanted to learn about how to grow taller. Now that I finally have given myself permission to take the plunge and go into this project with full intensity and passion. For the last month or so all that I have done is type and write about this subject. I have become so tired sometimes and I always tell myself that I need to take a break from it all, at least for a few days. However, no matter how many times I tell myself that I should slow down and take a break, I can never do it.
This subject creates such a strong passion inside of me. When I think or talk about this subject, I can feel the passion come out of me. I know this subject is something I can talk nonstop about and never feel bored over. I will do this project for free, but I really wish I could be paid a little bit for it. I am looking for either a one time small donation of $10 ($20 if you are feeling generous) or a donation of $1 ($2 if you are feeling generous) on a monthly basis. The donations goes to a personal PayPal account of mine and I will use all of the money to pay for the operating fees for this project. You can cancel anytime you want or when you feel like this site is no longer providing the type of great value you used to have.
One Time Donation Button       
<not added at this time>
Monthly Donation Button
<not added at this time>