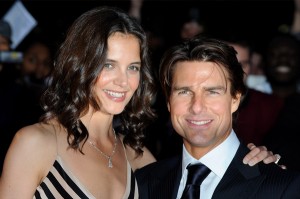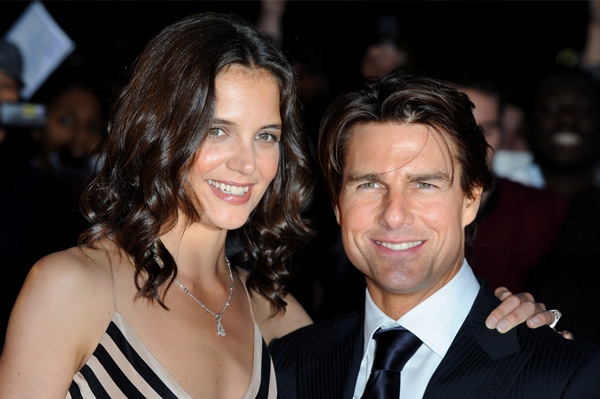 Something I have noticed from reading forums on the internet about the dating dynamics of the modern world is that a lot of men who are on the short side complain that because of their short stature, most females would reject them immediately based on that first impression. They would talk about the unfairness of the dating game and how it is set up.
First, I think a lot of men out there would agree with me that being height challenge does make the chances of succeeding in the dating world with females harder. There are already enough studies, anecdotes, and stories which validate this general bias or phenomena.
This issue is very sensitive and something that almost always causes the readers to jump up to express their own opinions. Like the color of one's skin or the ethnicity one is born into, one can't really change one's height without trying to do something very dramatic.
In the dating world, one thing is clear. There is a lot of competition and everyone is trying to get some type of advantage. I remember once listening to a dating coach explain that one can view life that happens as a continuous, complex mating ritual. If life is just a complicated mating act, then having some innate physical attributes like being taller than one's peers will easily put one at an advantage.
If we remember from our media like TV, magazines, and the internet one of the highest coveted females in the world are what are known as "supermodels". These supermodels are what we young adult men would say come from the catalogs of Victoria Secret and the annual Sports Illustrated Swimsuit Edition.
It is absolutely true that the concept of beauty and what consitute the ideal of being "beautiful" is very subjective and varies but it seems that most males in the western countries can overall agree that models, but especially supermodels are considered attractive.
We have women like..
China based supermodel Ai Shang Zhen who is 6′ 0.5″
China based Fei Fei Sun at 5′ 10.5″
Brazil based Gisele Bundchen at 5′ 11″
USA based Brooklyn Decker at 5′ 9″
South Korea based Kang Seung-Hyun aka Hyoni Kang at 5′ 10″
Germany based Heidi Klum at 5′ 9.5″
Czech Republic based Petra Nemcova at 5′ 10″
For a more complete list of supermodels from Victoria Secret click the Wiki article HERE. The point is to show is that just for females alone, having increased height does seem to make one more attractive to some degree.
The clearest example which show that being tall will lead one to be considered for a modeling career is Brazil based Elisany da Cruz Silva. She stand at 6′ 9″ and she has already been featured on many TV shows from Japan and Germany. She has been already offered a few modeling positions and work. While she can be considered attractive, her incredible height brings much more attention to her and the increased attention on her causes many people to accentuate her looks.
If we now come back to the issue of the lamentations made by below average in height men, I can only sympathize with this plight. When it comes to the types of issues that people can still lament about there is almost none left except for maybe height, and heightism.
We all know that there is some stuff that we can't really change.
Our age, since time moves forward for all of us. Everyone gets older.
Our skin color and ethnicity. If we have two parents who are both indian, we probably are not going to be born with blue eye color.
Our height.
These days, from what I see of the plastic surgery clinics in the rich areas of Seoul, South Korea I can confidently say that one can easily change one's face now to be "more beautiful". One can change the color of one's hair with hair dye, bleaching.
When it comes to age, most people don't really joke or make fun of old people. Overall, there are many countries which do revere the elderly for the wisdom and experience that they can give for the young people. So being old is no longer such a big issue.
As for our skin color and ethnicity. We all know that these days it is not politically correct to be bias or make fun of people based on their race or skin color anymore. When most people are asked whether they have issues with dating someone different than them in skin color or ethnicity, most of them said no. One of the worst things to be called is a racist. No one wants to be labeled that in multicultural societies.
In additon, subjects that can be changed like one's profession, financial situation, and other similar aspects can all be changed with enough effort and persistence.
It would seem that the last real sanctuary where society accepted ridicule may be towards people who are on the short side.
Instead of racism, class discrimination, ageism, heightism is something that still exists and is almost readily accepted.
It is not considered ok for a girl or guy to reject a potential dating partner for their skin color or ethnicity without some social scolding. As for height, we now have cougars, older women who date younger men. The older man to younger women combination has always existed so the age issue is relatively easy to take care of.
The only thing that people can really complain of is over their height. The discrimination is very clear and strong. Being male and short has serious ramifications on one's dating life.
Shorter men often become the "friends" or the "orbiters" , but rarely the "boyfriend". They are considered safe and a sort of "backup plan" or Plan B in case a female doesn't ever get to meet or find her tall, dark and handsome ideal man with all the qualities she is looking for before she reaches the age where she no longer has the looks for wield the power to control the thousands of men willing to partner up to her when she was younger. If we take a complete biological and evolutionary perspective on viewing the dating dynamics, we can see that humans in general are very self-serving and selfish in their mating selections.
I remember years ago seeing on internet dating forums the height issue being brought up all the time "Can Short Men Date And Succeed With Women? Will Girls Give Short Men A Real Chance?"
My personal answer is that they do have a chance, but they would have to prove themselves because of bad luck. It may not be fair that a great, caring, smart guy would be 5'5″ and always single while his inconsiderate, uncaring, rather stupid friend who is 6′ 3″ gets so many girls attracted to him. In life we know that rarely are we given something for free. Men in general work really hard to get what they think they deserve and are worthy of.
Whatever people feel lacking in, they will try to compensate or overcompensate for their insecurities or lack of confidence. The short man may realize that he has no control over his height but can exercise his mind to be smarter than his taller peers. His dedication towards his career as a overcompensation mechanism can propel him towards having more money and resources to woo the women he desires. While taller men may have won the genetic lottery and have a better chance in the beginning, they may not have developed the personality qualities which make them a "great guy".
Something I have personally seen is that while the "hot girl" in her 20s and 30s may try to date the tall, more masculine, aggressive males, many of them would eventually choose to settle down with a shorter, more gentle and caring man in their later years. So yes, the short men do have a real chance, but they have to work a little harder and probably have to wait until the women they really want in life realize in time with life experience that maybe "taller it not always better".
As a guy, I can tell the readers that for men in general, most of men dont have a height requirement for the type of girl that they would be willing to date. But females do. For females living in the old British based unit system, the magical cutoff point for datable men is 6′ 0″, 1.828 meters tall. For females in the developed nations which go by the metric system it is 1.80 meters tall, a little less than 5′ 11′. For some men who are shorter, the agony is real. Nobody likes getting rejected because it crushes our ego. We feel lacking and believe that we are special, unique, and worthy of the love we think we deserve.
If we however take a more objective point of view, the female half of the world population can make the claim that it is unfair that men judge women so quickly on looks and possibly age. A 45 year old single woman with a high demanding career may complain to her Facebook friends that men her age are on interested in dating the younger girls in their 30s and 20s. As we said before, our age is another one of those things that we can't really control. There is no fountain of youth or time machine.
If as a short, young, virile male we find ourselves sexually frustrated that the women we want are not giving us the type of attraction and attention because we are too short, I hope we can keep the individualistic tendencies down a little and see the more objective perspective and realize that many women also suffer discrimination in the mating selection process.