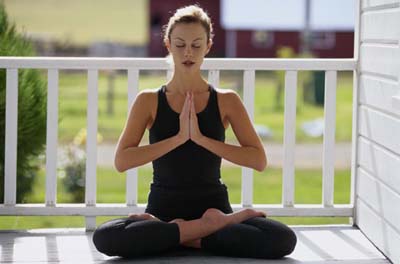 As I am sitting here today at a cafe looking out into the world at how crazy other people seem to be working, striving, and fighting to get their piece of happiness in the world, I am amazed at the dedication and tenacity which some people put into their work to make a better life for themselves and their future children. The surest way still and always will be to success and achievement is through hard work and perseverance. I of course admire all the people who work so hard to achieve so much. they have dedicated their life to give their service to the world and make it a better place. I am always amazed at how much we can change and improve if we really put all of our heart and effort into any project.
If we desired, we can gain almost everything we in terms of money, wealth , and success given enough time and learning. However, in other aras, hard work and effort is not enough to reach the goals we have set up for ourselves.
When it comes to the area of personal development and self help, so many people these days have joined in on the social phenomenon and took to learning more about psychology, anthropology, and sociology to understand better why they do what they do and how they can change their thinking and behavior so that they are more likely to reach their goals and achieve fulfillment in their lives. If we look at the list of things that people have done to completely transform their lives, we realize just how cast and deep the changes are and possible when it comes to creating or manifesting our dreams are.
If we look at everything about oursevles, we realize that we can change almost everything about who we are as a person
1. Hair – Hair dyes, Haircuts, Extensions, Wigs & Weaves, Shampoos, Conditioners
2. Skin Color – Whitening lotions, Tonors, and another hundred types of skin cream which I
3. Eyes – Laser eye surgery, Double eyelid surgery, Eye replacement implants, Contact lens, Glasses,
4. Nose – Piercings, Rhinoplasty, Fillings, Reductions
5. Face – Complete full plastic surgery – Just go to Seoul, South Korea and get your entire face redone to look like a younger completely different person for less than $30,000.
6. Weight – Over 1000 diet and exercise plans out there, all requiring one to take the initiative to exercise, diet, and stay disciplined.
7. Feet – Pedicures, massages, lotions,
8. Chest – Female breast enlargement or reduction, Pec implantations and reductions.
9. Genital, Penis – Penis Enlargement Surgery, Virginity reconstruction surgery,
10. Stomach – Tummy tucks, Suction, Butt lift
11. Teeth – Dental implants, braces, Invisible braces, dentures, Teeth whitening,
12. Aging – Anti-aging cream, plastic surgery, botox, spas, massage treatments.
Of course, as humans what we can not change easily, we can cover and hide from the side of others so that they never have to see the bad parts of us.
For the mental aspect of our lives, we seem to have a cure for everything on that nature as well
1. Depression – Prozac, Zoloft, hundred of other pills and chemical prescriptions which can change the neurotransmitter flow rate in our brain. Most types of therapy.
2. Anxiety – Prozac, Zoloft, hundred of other pills and chemical prescriptions which can change the neurotransmitter flow rate in our brain. Most types of therapy.
3. Stress – Meditation, Yoga, Most types of therapy, Tapping, Having a pet or child, etc.
4. Post traumatic stress syndrome – Most forms of therapy, including regressional therapy and hypnotherapy.
5. Emotional baggage – Support groups, therapists, counselors, bar tenders, anyone willing to listen
6. Mental and Emotional blocks – therapists, life coaches,
7. Phobias – Psychiatrists, Therapists, Life coaches, NLP
8. Autism – Programs, Therapists,
9. Behavioral patterns – Therapists, Life coaches, NLP
10. Addictions – Support groups, psychiatrists, therapists, NLP
11. Negative Impulse tendencies – Programs, Support groups, Therapists
12. Stuttering – NLP, speech therapists.
However, of all the things that define us as who we are and makes up who we become, the only thing that we still can not change about our selves to a large degree appears to be our height. If we can truly change this about ourselves, then we would have full control over everything that happens within us in our own inner universe which our body encapsulates, barring medical conditions like cancer or genetic propensities.
Our height is still something that requires massive work and skill in changing. I personally am not sure we can change with the knowledge and technology we have today. When I look at the future of the development of the human race, height and/or changing our size will be truly the last frontier for personal development and self improvement.