I tried hand clamping but I seemed to plateau with it so I'm back to using the C-class but more intensely than before.  Here is me doing some bones with a C-class clamp.  I've been getting some progress with my feet at least but that could be because changes in the feet are more noticeable because my shoes feel more snug.  Here's the last feet images I took for comparison.  The first image there is actually the before picture.  Also the II phalanxes(toe closest to big toe) seems longer as well which makes sense since I'm clamping close by.
But my feet seemed to go up in size very quickly once I change methodology of using the C-class clamp over the hand clamp.  So if there's no changes in a week then I will try something different.  Michael thought about using two C-class clamps at once.  Ideally, yes you want to gain height but the feet is where I'm getting results and if my right shoe no longer fits that would be hard to deny proof and I could use that proof to acquire more resources to translate to height increase research.
Since the II toe is growing I'm worried less about a precise clamping location and more about clamping force.  Now it is possible that the feet could be flattening but the big toe is already pretty straight.  Well if I can keep getting results than such minutiae won't matter.
Here's pictures of my feet: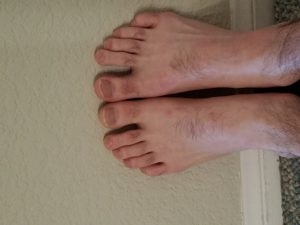 The right toe is bigger.  I'm not to the point where I need to go up a size for my right foot but I'm closer.
Here's some unilaterally swollen feet:  The bones don't physically look longer.  So I don't think it's swelling making my feet appear longer.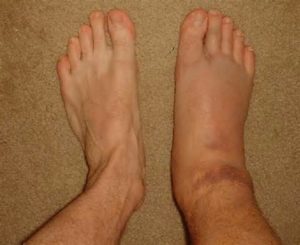 Here's another unilaterally swollen foot: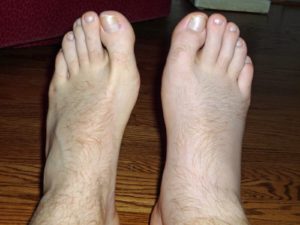 Here's another: