Here's the last update.
Here's the feet length progress pic: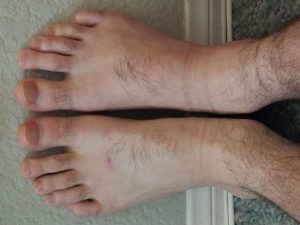 Here's the pic from about 6 months ago: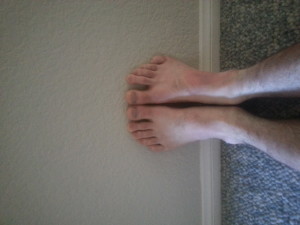 Yeah the distance is wrong so here's one from about 2 months ago: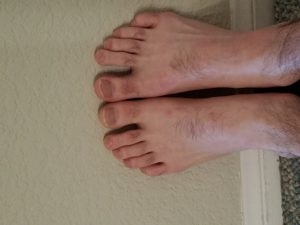 I can't really tell how much growth I've had but it seems like some.  So not really proof right now.  Anyways, growth is disappointing considering that I got some significant growth initially in that the shoe started being tighter.  Already I've started clamping other areas of the feet in the hopes of spillover growth as clamping the big toe has seemed to induce growth in the other toes.
I'm going to clamp for longer and more intensely.  We'll see if that gets me some good solid growth