Here's the last LSJL update.
The growth seems pretty solid from last update:
Current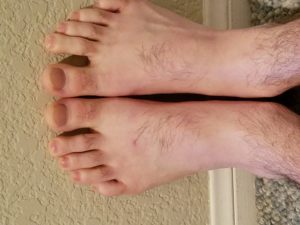 1 month earlier: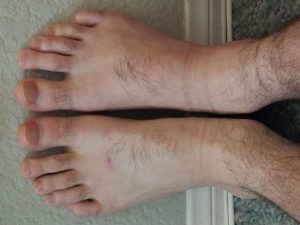 So increasing the intensity and duration of clamping on the right foot seems to have worked.  I'll keep trying to see if can get more growth.  I may have some growth in my right hand from clamping there but I'll wait to see if the growth is more significant as I can always get x-rays there.
I'll also try to get growth in the longer limbs but once I can prove growth in smaller limbs I can get more resources to use for the longer ones.  It does seem like the foot itself is growing more than the toes so maybe it's easier to grow those bone shapes even though there's a lot of the same obstacles for longitudinal bone growth for "short" bones there could be differences we don't know about.  these bones are also surrounded by different tissues than long bones which could make a difference.
So I'll try the same intensity/density of clamping on the foot and see if I can grow on the hands and other limbs and increase clamping intensity on those areas.