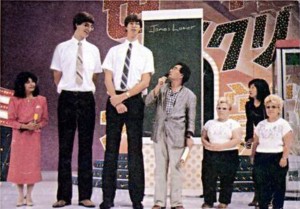 I am just going to go with the whole theme for a while and write up a few more interesting posts about people who have extreme sized bodies since I personally find them so interesting. The next topic I wanted to research and write about is to figure out who are the tallest twins in the world, both men and women, identical or fraternal.
So far I have found out that there is a clear winner for the tallest twins in the world. For the last 15 years at least, that honor and the title of "World's Tallest Twins" goes to Jim and Michael Lanier. Mike Lanier and his twin brother Jim Lanier (b. 27 November 1969) of Troy, Michigan are the tallest identical twins in the world, and stand 7 feet 6 inches (2.28 meters) each. The Lanier Brothers played college basketball at The University of Denver and UCLA, respectively. They have been featured on the Maury Povich Show. However, on the Guinness World Records website they are listed at 7′ 3″. I don't know why though. (Resource 1, Resource 2, Resource 3)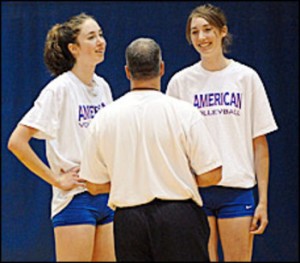 As for the tallest female twins in the world, the title currently goes to Claire and Anne Recht of the USA who stand at 6′ 7″ (2.01 meters) each. They have been recognized by the Guinness Word Records for their title so it is official. (Resource 1, Resource 2) That's all for now.