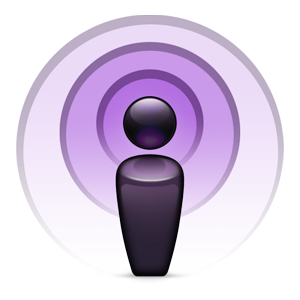 This page will be for the posting of the podcasts that will be done. That's right, I'm starting a podcast. The episodes will be uploaded to the iTunes library and you can search for it. You will be able to download it to your apple products and play them when you are going about your day.
In the podcast, I will be focusing on the science of auxology, the different proposed techniques and methods of height increase, and relaying any recent news or scientific studies or article which might be relevant for the reader. I will of course be bringing in special guest which will probably include actual doctors, specialists, height increase researchers and enthusiasts, geneticists, and the average teenager or adult who wishes to grow taller and want to tell there story. Pretty much every related subject will be discussed.
I was recently informed of this idea to reach a larger audience through using the Podcast + Youtube method from listening to a Smart Passive Income Podcast by Pat Flynn and it got me inspired to take more action and get the message out to more people.
The process for me to apply and get accepted into iTunes as a real legitimate podcast may take me a few weeks so be patient about this endeavor. I don't know how my voice sounds and I don't listen to my voice a lot but no one I've ever met have said that I have a horrible voice yet so that is kind of encouraging.
Hope you are around for the first few episodes.
---
Click Here to Subscribe via iTunes and/or leave a review for the podcast!
Episode #1: For the first one, it is where I introduce myself and explain my story, where I come from, why I am doing this project. I then explain the few areas of research which seems the most promising. Length of time: 16 mins – Link Here –
Episode #2: Tyler from HeightQuest.com will be here to share their story, the type of research they have done, and what they think this field of research will be going towards in the coming yearss. Length of time: 31 mins – Link Here –
Episode #3: I take care of some website operation issues and then lead the conversation into a relatively short look and opinion of four topics which I have repeated talked about on the website. Length of time: 15 mins – Link Here –
Episode #4: This is part marketing and part manifesto to explain the reason why the venture of height increase is a high value and is a worthy cause to do research in. Most of it is my own perspective on the project. Length of time: 19 mins – Link Here –
Episode #5: Guest Hakker from GrowTallForum.com give his story, the research he originally was doing, and where he is at now. Along the way he gives his opinions on using growth plate transplants, the effectiveness of LSJL, Alkoclar, and more. Length of time: 36 minutes – Link Here –
[Update 12/30/2012 for Episode #5: Due to the interviewee's request, this episode was taken down. The link no longer works. ]
Episode #6: For this episode I will be talking alone about details on the updates which are going on with the website, personal changes and how they will affect the evolution of the website, and projects and ideas which I want to combine with the website. Length of time: 16 minutes – Link Here –
Episode #7: Guest Tyler comes back to discuss more about LSJL, Gene Expression, Periosteum Manipulation, and we take a look at the best and most interesting articles and studies we've found in recent months and share our opinions and analysis on them. Length of time: 50 minutes – Link Here –
Episode #8: Guest Joel come on to discuss his lifelong desire to become taller and the psychology on why this desired has stayed with him over the years. We look at how this desire got started and stayed with him throughout the years. Length of time: 47 minutes – Link Here –
Episode #9: Guest Thomas Samaras From Reventropy Associates And HumanBodySize.com Discusses His Research On Human Stature. We go into the subjects of what his decades of research has shown about how human size and height is correlated with our longevity. Length of time: 50 minutes – Link Here –
Episode #10: I Talk About The Research And Science Behind Adult Height Increase Blog. I go into the subject of the old Monster BS Formula and the new PTH Formula used to deossify bones and increase stem cell proliferation. Also mention the fact that growth plates have been grown. Length of time: 30 minutes – Link Here –
Episode # 11: I Review And Outline All The Research And Studies Matheus Has Shown To Me. Some of the stuff he has found has definitely helped in clearing up a few blind spots me and Tyler have had in our own research. Length of time: 26 minutes – Link Here –
Episode #12: Our Guest Andrew comes on to talk about his experiences in getting limb lengthening surgery. He went to Dr. Betz and had his femurs extended using the internal method by almost 4 inches increasing his height. Length of time: 41 minutes – Link Here –
---
Tools Used
Music Used: One amazing tips that Pat Flynn gave me from watching his Podcast Series (Video #2) on Youtube HERE is that when I start out the podcast, I should use what are known as "Royalty Free Music" because that is the type of music that I can use without getting into trouble with copyright laws and legal problems. The music I have chosen to begin and end all of my podcast episodes is by Johann Sebastian Bach Suite No. 6 & Mozart – Sonate No. 12, 13. I don't think two guys who have been dead for over 200 years can sue me. You can find the original link to the entire song from MusOpen.Org. I like it.
Due to the low volume of the music from the last two episodes, I have decided to switch the intro and ending music up for something that is slightly louder. The music that I decided to use for this episode (#3), and probably subsequent episodes to come, is entitled" Air on the G String" performed by the US Air Force Band using the String Orchestra instruments and Symphonic Pieces form. The original composer is Johann Sebastian Bach from the Baroque period . You can get the music Mp3 track at MuseOpen.Org which provides a source where you can download non-licensed, non copyrighted music which you can use for one's purpose. The specific link is HERE.
Software & Media Host Used: From listening to other podcasters, I chose to use the service of Libsyn.com. I decided to go for the package where I pay $15/mth for the ability to upload up to 250 MB of media file size every month.
Recording Software & Hardware Used: Since I own a 20112 13″ Macbook Air I just use the available application GarageBand already installed on my laptop to record and upload all of my mp3 files to the itunes directory. You can find my podcast by typing in "Natural Height Growth" into the itunes directory, library, or store (not sure which one yet). As for a microphone voice recorder, I am using either an iphone recorder (the small thin white ones) or using the "Voice Recorder" app from the Apple "App Store". I think it is free. From listening to Cliff Ravenscraft's Podcast Tutorial Series HERE (Part 3 of 8), I know that my voice quality is not that good right now, but if my podcast has a good number of listeners, I'll switch the voice recording hardware equipment for something better.
To record the podcast episodes where a guest come along, I used Skype to take the actual voice calls but use a software to record Skype calls called "Call Recorder, For Skype" from Ecamm.com. This cost $20 to get.
Music Player & WordPress Plugin Used: To put the podcast easy to reach and use, we chose to use a WordPress plugin called Blubrry PowerPress. This plugin ia also great to be used as a feed